Since some questions are coming in from readers wondering if they need to read anything to prepare for Falls Boys and the beginning of the Hellbent series, I made a cheat sheet! Information in this post may be a spoiler.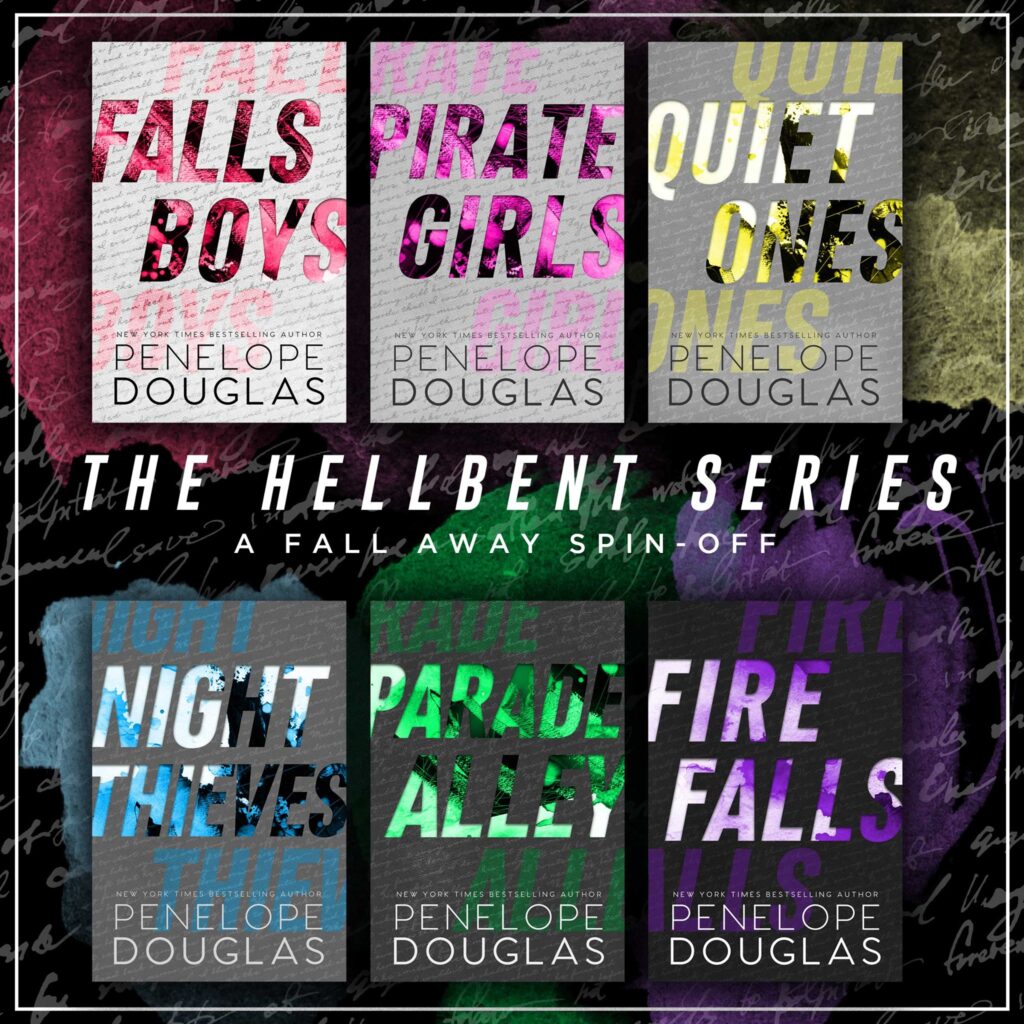 Do I need to read the Fall Away series first?
No, but it wouldn't hurt. The Fall Away series is their parents' stories, the parents do appear in the Hellbent series, as well as references to their stories. You'll enjoy it more when you spot little Easter eggs and revisit old haunts from the first books.
If you want to read the parents' stories first, the order is:
*Please note, Aflame and Next to Never are long novellas (about 60K words each) in a paperback together called The Next Flame. Or you can read them separately in ebook form under their original titles.
6. Adrenaline is just a bonus content book of scenes and conversations I wrote over the course of the series. You can find it for sale on all retailers or for FREE here à https://w.tt/3pqu4HL
I don't want to read the Fall Away series, but do the kids appear anywhere before the Hellbent series starts that I can read to catch up on hints about their stories?
Yep!
They appear in the following shorts. This is the order they should be read.
Hope this helps! Thanks to Joana Sofia for the family trees!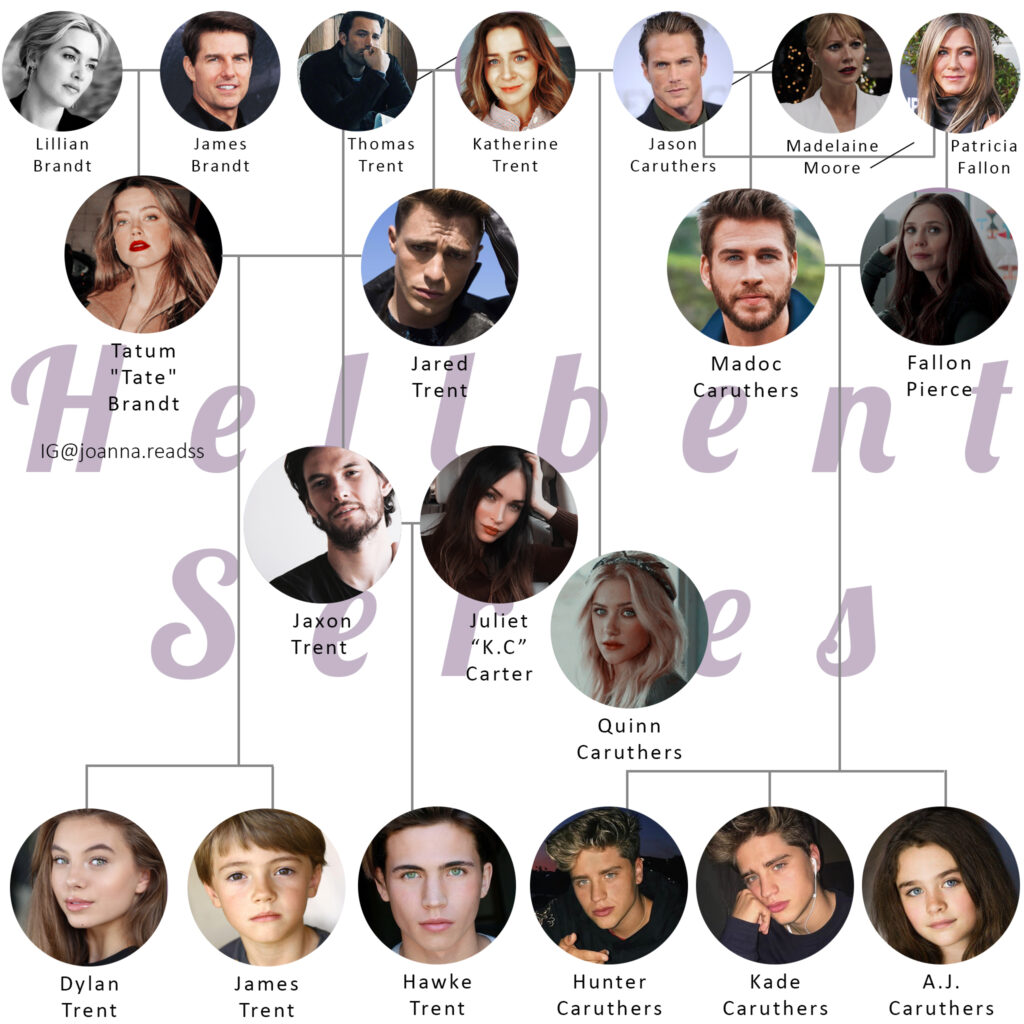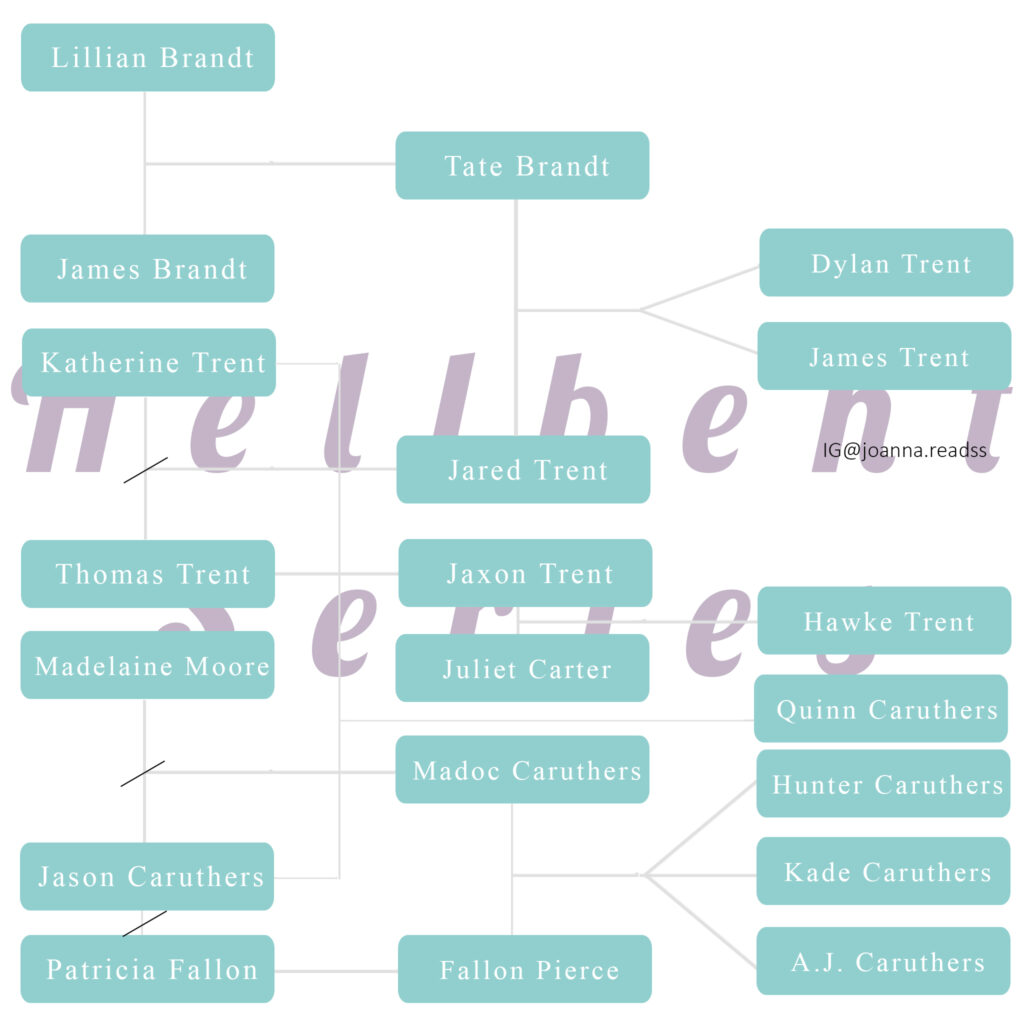 Add Falls Boys to your TBR —> https://bit.ly/3vu6ZaP
Pre-Order Falls Boys (will be live in Kindle Unlimited on release day)
Amazon US https://amzn.to/2ZKZRJN
iBooks https://apple.co/3msJtpT
Some additional questions coming in if you're interested:
Why can't I find all of the Fall Away series in print? A publisher owns that series and has opted out of reprinting some titles at this time. They may reprint later, but ebook and audio are forever, and you may be able to find some UK print versions still, as well.
Will you redesign the Fall Away covers? That would be up to the publisher.
Do I have to read every Hellbent book or are they standalones? I'm trying to make them standalones, but there is a series plot playing in the background that develops over all the books. I'll do my best to bring you up to speed quickly for those skipping books, but be warned of the way I write. My series characters always appear heavily in each other's books, so you'll still see your favorite characters, even if it's not their story.
Will paperback and audio be available? Yes! Audio will take several months post-release though. Paperback should be live by release day.