( Fall Away Series, Book #4 )
From the New York Times and USA Today bestselling author of Bully, Until You, Rival, and Falling Away comes the sizzling conclusion to the Fall Away series.
This book is available in ebook and audiobook only. For paper back see The Next Flame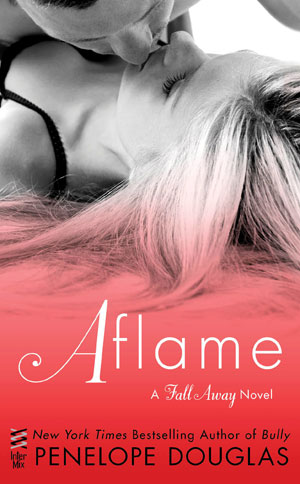 Publishing Info
• Fall Away Series, Book 4
• April 2015 (Penguin Group)
Buy It Now
• Amazon US
• Amazon UK
• Amazon CA
• Amazon AUS
· Add it to Goodreads
· Pinterest Story Board
·Spotify Play List

Book Club Discussion Questions
Word
The tables have turned. Now I have the power—and it's his turn to beg.
Everyone wants to be me.
Maybe it's the sway of my skirt or the way I flip my hair, but I don't care. Even though their attention is the last thing I crave, I just can't stop. I dominate the track, the speed rattles my bones, and the wind and the crowd screams my name.
I'm her. The girl driver. The queen of the race. And I'm surviving—something he thought I'd never do.
They all talk about him. Did you see Jared Trent on T.V? What did you think of his last race, Tate? When is he coming back to town, Tate?
But I refuse to care too much. Because when Jared does come home, I won't be here.
Tatum Brandt is gone. I'm someone new.
Together in one volume for the first time, Penelope Douglas's two bestselling novellas in the Fall Away Series, Aflame (already out in ebook) and Next to Never. Note: The Next Flame is not new material. It's simply Aflame and Next to Never in one volume and the ONLY way you are able to get either in paperback.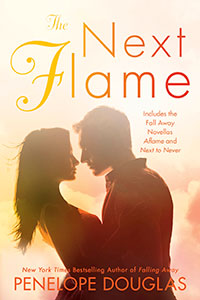 Releases May 2, 2017. (eBook and paperback)
• Boxed set of Next to Never and Aflame
• May 2, 2017 (Penguin Group)