( A Fall Away Series Bonus Content Collection )
Have you read Bully and the rest of the Fall Away series? Would you enjoy having all the bonus content in one place?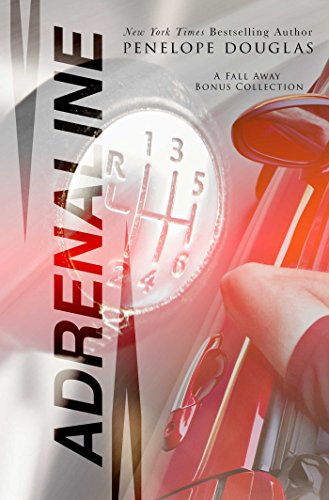 Publishing Info
• July 13, 2016
Buy It Now
• Amazon US
• Amazon UK
• Amazon AUS
• Amazon CA
Adrenaline is approximately 36, 000 words of bonus scenes, deleted scenes, character conversations, and Q&As shared over the past few years and is mostly material not found in the actual books. Here, you'll find…
Jared and Tate's Chemistry Lab Scene, Valentine's Day Scene, and Anniversary Scene
Madoc and Fallon's Morning After
Deleted Scenes from Bully and Falling Away
The epic Next Generation Bonus Scene!
And much, much more! (Remember the boys shopping for tampons? Yep, that's here, too.)
Again, this is not a novel. It's simply bonus content for the entire Fall Away series.
Fall Away Series in order:
Bully
Until You
Rival
Falling Away
Aflame