Penelope Douglas Teespring Merch Available Here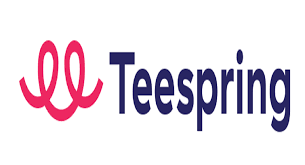 Since the Devil's Night series will soon be undergoing a rebrand, we'll open up orders on the originals. Feel free to order now to make sure you get the original covers, but please be patient . Allow 4-6 weeks delivery for orders including  Devil's Night as stock can't meet demand. We'll ship as soon as we're in stock and in the order that orders are placed. 
Please note: All books are signed, and you may specify during check-out the personalization you'd prefer. 
Fulfilling an order, in most cases, is 3 to 5 Bus. days. On the occasion a book sells out before being restocked, it may be delayed until more stock arrives. You may not receive a confirmation email, but tracking will be attached to Paypal, Currently the post office is having issues keeping up with shipping, so some items may arrive latter than they should. Unfortunately that can't be helped in the current climate. If you have any questions about your order, please email us at penelopedouglasauthor@hotmail.com. If you would like complimentary swag added to your package, please do NOT choose Media Mail shipping at checkout. The US postal service will not allow any items other than books to be shipped Media Mail. If you choose any other shipping option, swag is automatically added free of charge. Swag is book/series specific and subject to availability. If we're out of one specific item we do substitute it best we can. Some specific pieces may/will be limited runs that may only be available while supplies last,  
T-Shirts (NEW)
Will be back up soon with a close out sale on remaining stock!
Save
Save
Save
Save
Save
Save
Save
Save
Save
Save